NFL pre-season starts tonight, and there are some big games to start with. Which ones are the most exciting?
Football is back!!! And yes it may only be pre-season football, but the real NFL fans don't complain. The fans who dread the final whistle of the Superbowl, and keep their jerseys in a special place until it's time. You know who you are, and I know these games mean a lot. This pre-season however might be a little more exciting than the ones we've had in recent years. So I'll go right ahead and point out the biggest games going into tonight:
Denver Broncos vs Chicago Bears should and will get an extra eye from ESPN, and the millions of viewers that will watch. For one reason and that reason alone, Peyton Manning. This will be the first time since the 2010 season that we will see Peyton in an NFL game situation. He's coming off of a neck injury, and surgery that sidelined him for an entire season, concluding with his mutual departure out of Indy who moved on as well drafting sensational Stanford QB Andrew Luck. Will Manning be the same? Or is this the decline of a legendary career? I guess we'll get a clue tonight.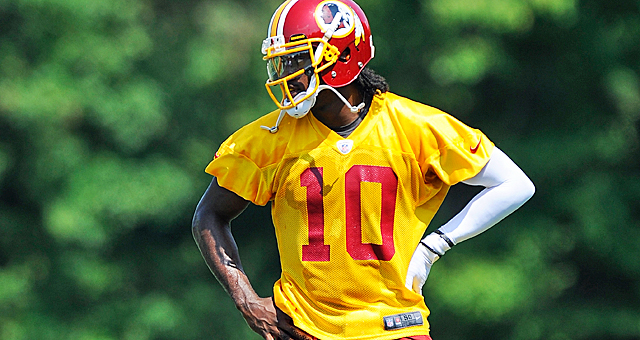 Washington Redskins vs Buffalo Bills is another game that will be looked at very closely. The hot topic, the debut of Baylor Univ. rookie QB Robert Griffin III. He is this year's second overall pick in the draft, and Washington traded a lot to get into position to draft him. The talent is there with out a doubt, but it's if he can transition to the NFL smoothly and if Head Coach Mike Shanahan has put RG3 in the right system. He does have some good weapons around him, and in the NFC East he is going to need them. My gut says RG3 will be phenomenal, let's see if it's right.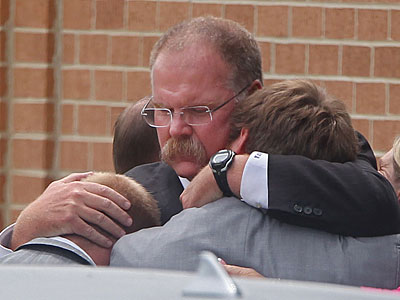 Pittsburgh Steelers vs Philadelphia Eagles should be a good game between two heavily talented teams. Sadly my biggest topic is how things go for Eagles head coach Andy Reid starting tonight. Reid lost his oldest son 29 year old Garrett Reid who passed Sunday. Garrett was at training camp, he was close to many of the Eagle's staff and players. The Eagle orginization was prepared to keep on with football operations, but also give Reid all the time and healing he needs in such a tragic event. Instead the Coach amazingly returned just a few days later, saying his son would want him to continue on. QB Michael Vick has said this season will be dedicated to Garrett Reid, so let's see how this affects Eagle Nation.
New Orleans Saints vs New England Patriots is the shoot out many NFL fans want to see. Tom Brady vs Drew Brees is a matchup made in heaven. To bad they'll only get about 10-12 snaps, but the big topic for this game will be how the Saints progress without head coach Sean Payton and defensive leader linebacker Jonathan Vilma. Vilma and Payton were suspended for the entire year due to the fallout of "Bounty Gate". Both will truely be missed on and off the field. Although there have been reports that Vilma may get his time reduced. So now let's see if face of the franchise Drew Brees and interim head coach Joe Vitt (suspended for 6 games) can continue to lead this team, starting tonight.
So I hope you all enjoy any of tonight's games, and before you know it the regular season will be upon us. Thanks for reading!